Begin Your Journey to Better Health
There's no reason to live in pain. Call us today to schedule a consultation.

Knee Pain
High Country Pain Relief can offer a wide range of treatment options to get you back to being active again.
Sciatica
Patients often describe the pain of sciatica as a slight discomfort to the most extreme unbearable pain.
Shoulder Pain
Many people realize the importance of a healthy shoulder due to its role in everyday activities such as carrying objects, driving, working and so much more.
Elbow Pain
Tennis elbow affects approximately 5% of individuals who play tennis and is more common with occupations or hobbies that involve repetitive motion of the forearm and wrist.

Back Pain
What if there was a solution that may be able treat your back pain without drugs or surgery?

Neuropathy /
Plantar Fasciitis
The inflamed tissue runs across the bottom of the foot.
Symptoms include stabbing pain near the heel. Pain might be worst in the morning.

Chronic Pain Boone NC
Tired of Missing Out on Life?
THERE'S A BETTER PATH TO LIVING PAIN FREE
High Country Pain Relief is a private health clinic specializing in non-surgical, non-opioid-based chronic pain management in Boone NC, through SoftWave Tissue Regeneration Technology. No matter whether your condition was caused by a sports injury, work related accident, or just the aging process, we welcome the opportunity to serve you.
You'll love your experience working with Dr. Denman. See what others have said of his care…
Learn about SoftWave Technology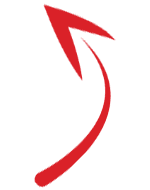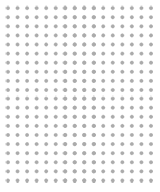 Do You Suffer From Chronic Pain?
Truthfully, if we don't have our health and don't feel well, it's very difficult to enjoy life… We help our patients by addressing their problems, utilizing world-class cutting-edge therapies first to provide the body with the right technology it needs to function properly again and then, on the cellular level (where health begins), by supporting the body with targeted nutritional protocols as needed.
High Country Pain Relief
Our practice promotes modern alternative and regenerative therapies here is the greater Boone, Blowing Rock, and Banner Elk areas. Dr. Denman, a seasoned expert in peripheral neuropathy and a chiropractor for over 35 years, believes everyone deserves the right to experience personalized, compassionate, evidence-based care.
In those thirty-five years, Dr. Denman has built two successful practices in both Lincolnton and Mooresville achieving amazing results. He has an excellent track record of helping patients in North Carolina feel better, resolve chronic issues, and enjoy life again. His dedicated career shines a light on those who may have lost hope, fearing the permanency of pain and suffering due to injury or illness.
Why Our Approach is Different?
We strive for our patients to receive the safest, most modern, reliable, and trustworthy treatments. It's what makes High Country Pain Relief such a special place. The DoctorsTV Show nicknamed this futuristic technology The Stem Cell Machine. It is a multidisciplinary device used around the world in podiatry, orthopedics, chiropractic, physiotherapy, sports medicine, urology and veterinary medicine. Our main assets using this, are fast pain relief and mobility restoration, together with being a non-surgical therapy with no need for painkillers.
We offer highly specialized treatments. HEALING HAS AN END POINT. So, if you're sick & tired of being sick & tired, then you should call & schedule your initial exam and 1st treatment for ONLY $49. The good news is, that we will know within 10 minutes from the start of your visit, if you're a candidate or not for this futuristic therapy. Our saying is, "You've got to feel it, to heal it!" And we're here to help men, women, and children reclaim mobility and enjoy life again! Don't wait another day for relief!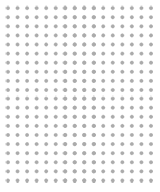 Meet Our Team
People often say to Dr. Denman, "I see your patients feeling better after the first visit, but I wonder if the relief is long-lasting?". Well, we all know that 1 visit doesn't fix everything, however, it starts the healing process. And guess what? If you get relief with the first session, research shows that you'll get better relief with subsequent visits.
May I Personally Offer You a Complimentary 15-30 minute consultation?
"You have a story and I want to hear it. After that, we're going to help you get back to enjoying life again!
I offer highly specialized treatments to patients who need it most: those suffering from nerve pain, dis-ease, and debilitating injuries."

Why Choose High Country Pain Relief in Boone? Because There's A Better Path To Living Pain Free